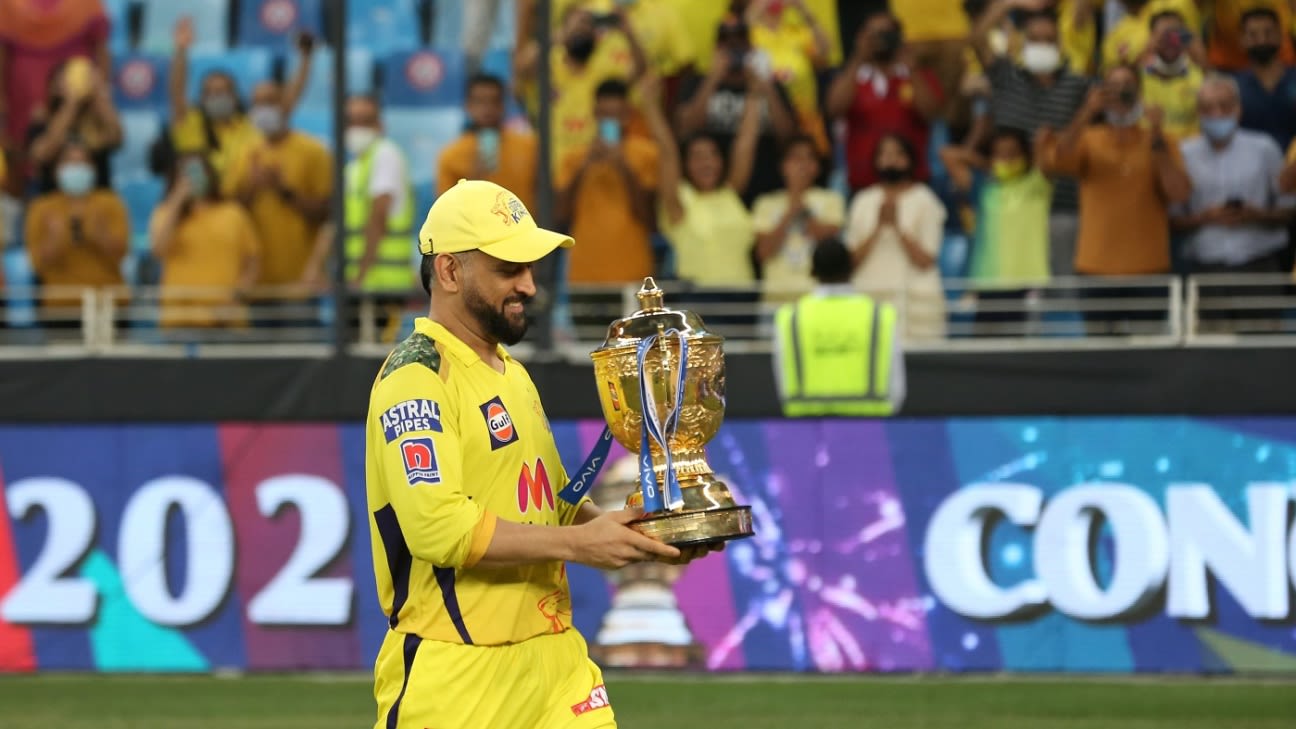 [ad_1]

News
Dhoni's future as a player is uncertain, but indications are that he will stay on with the franchise in some capacity
Whether he is part of Chennai Super Kings as a player or not come 2022,
MS Dhoni
and the franchise will continue to be inseparable, as far as top boss
N Srinivasan
is concerned.
"Dhoni is part and parcel of CSK, Chennai and Tamil Nadu. There is no CSK without Dhoni and there is no Dhoni without CSK," Srinivasan was quoted as saying by PTI on Monday.
Dhoni has led the Super Kings right from inception in 2008, helming them to four titles (2010, 2011, 2018 and 2021). They have made the playoffs for every year of their existence bar one (2020).
This season, despite an ageing team and a lot of doubters following the poor run last year, where they finished seventh, Super Kings won nine of the 14 league games to finish second on the table. They beat table-toppers
Delhi Capitals in Qualifier
1 to reach the final, and then beat
Kolkata Knight Riders
in the grand finale.
Dhoni had been asked about his future a number of times during the course of the season. At one point, he confirmed, "you'll see me in yellow next season but whether I'll be playing for CSK, you never know." Dhoni's uncertainty stems from lack of clarity yet from BCCI on the retention policy ahead of the new season, where two new teams will line-up to make it a 10-team event.
After winning the final in Dubai last week,
Dhoni had said at the presentation:
"We have to decide what is good for CSK, you know. It's not really about me being there in the top three or four, whatever the retained number of players is.
"It's about making a strong core and making sure the franchise doesn't really suffer, because it will be an auction where you have to make a team for the next ten years. Definitely in 2008, the core group carried on for more than ten years. We'll have to have a hard look as to… in the next ten years, who are the people who will contribute in a similar manner."
Then while asked about the legacy he would leave behind at Super Kings, Dhoni responded, somewhat tongue-in-cheek, "But still, I haven't left [it] behind!"
[ad_2]

Source link